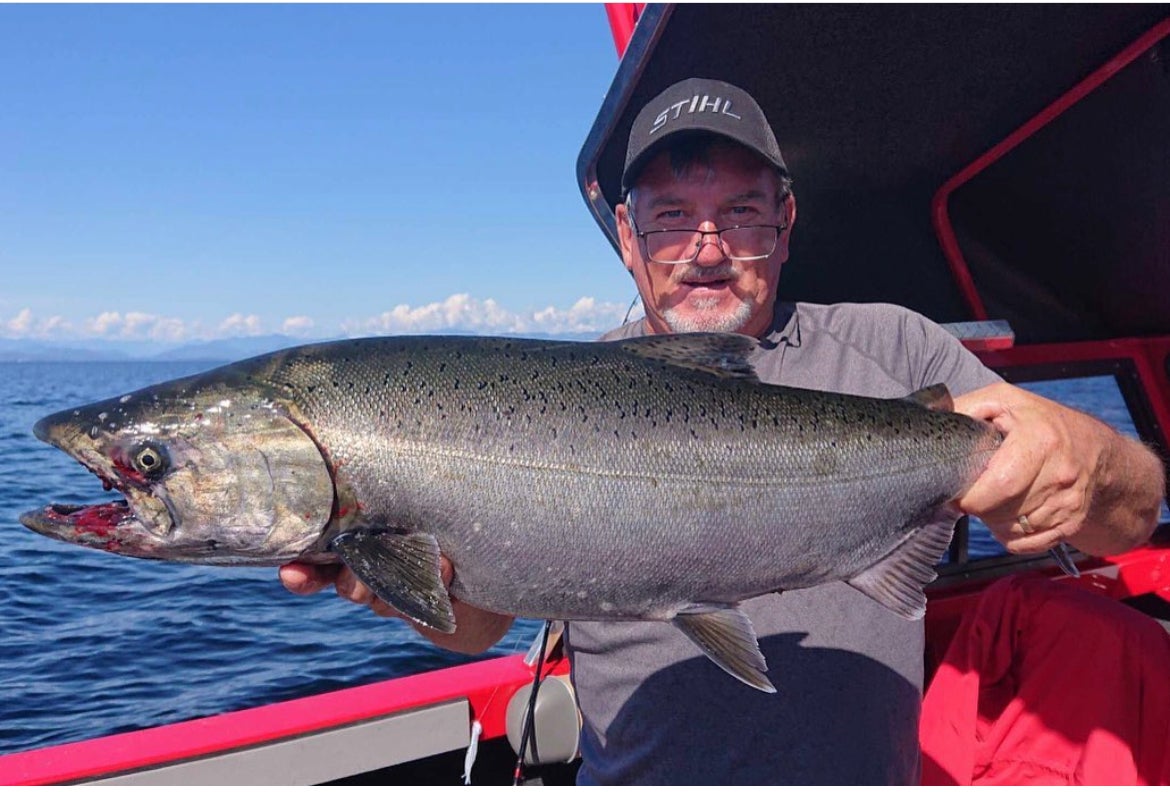 For the First Nations people of Canada's West Coast, salmon have been central to a way of life since the beginning of time. In keeping with natural cycles of return and release, visitors have flocked to Campbell River, the Salmon Capital of the World, for decades in search of unbeatable fishing experiences. Nestled on the northeast coast of Vancouver Island where smaller islands cluster at the narrowing of Discovery Passage, Campbell River shows off a unique spot where rivers meet the ocean. Copy and paste to your browser.
https://www.campbellriver.travel/outdoors/fishing/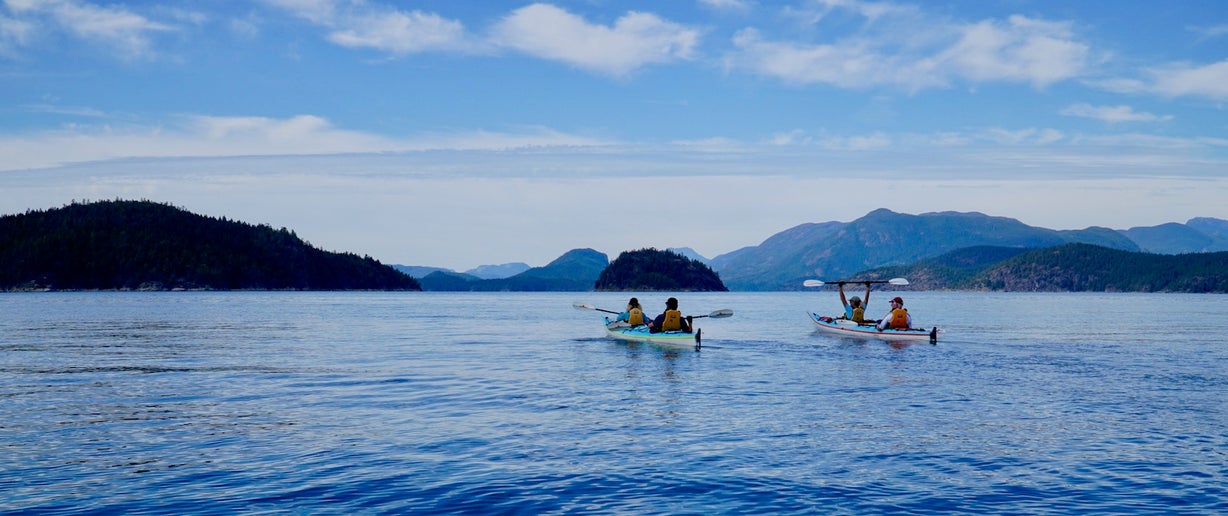 Water Sports
Explore the spectacular Discovery islands archipelago. Quadra Island, Cortes Island, and the outer Discovery Islands offer a mix of beaches, coves, rocky headlands, and countless areas that are best experienced from the seat of a kayak, canoe, or boat.
Islands accessed by ocean waters from Campbell River can be a paddler's paradise for the experienced paddler. However, the area also offers a rich and varied tapestry of freshwater lakes and rivers, often overlooked, which are well worth taking the time to explore. 
AT 50° N, Campbell River lies right in the middle of Vancouver Island's east coast, roughly 162 miles from the northern tip and the same distance south to Race Rocks. The town stretches along Discovery Passage, a channel that begins at the top of the Strait of Georgia and is often called the "Gateway to the Inside Passage." Chances are you've already heard of 
Desolation Sound Marine Provincial Park
- a boater's paradise, with its calm waters, vistas, and more than 60 km of shoreline to discover. There are three major destination anchorages that make up Desolation Sound: Prideaux Haven, Tenedo's Bay and Grace Harbour. Just an hour west from Campbell River, sit two gigantic lakes that are popular for all sorts of summer recreation activities. Buttle Lake is 23 km long and 1.5 km wide, with depths in some places of up to 120 metres. Next to it lies Upper Campbell Lake, nearly just as grand in size. Both are epic spots for fishing, water skiing and going for a soulful paddle either by kayak or canoe. AND what's better- they're also home to five quiet and peaceful camping spots on its shores. 
Campbell River is made for adventure. With lush coastal temperate rainforest, rushing glacial rivers, tall mountains and a dynamic coastline along the Salish Sea—your options for hiking are boundless. Here are 10 of the best:
Campbell River Canyon View Trail, Campbell River Lookout Trail, Ripple Rock Trail, Quinsam River Hatchery Trail, Butterfly & McIver's Trail Loop, Tyee Spit, Beaver Pond Elk Falls Circular Route, Willow Creek Loop, Alligator, Stickman, Upper & Lower Deliverance, Foreplay, Ridge & Dean Martin Trail. 
https://www.explore-mag.com/10-of-the-Best-Hikes-Near-Campbell-River-BC



Biking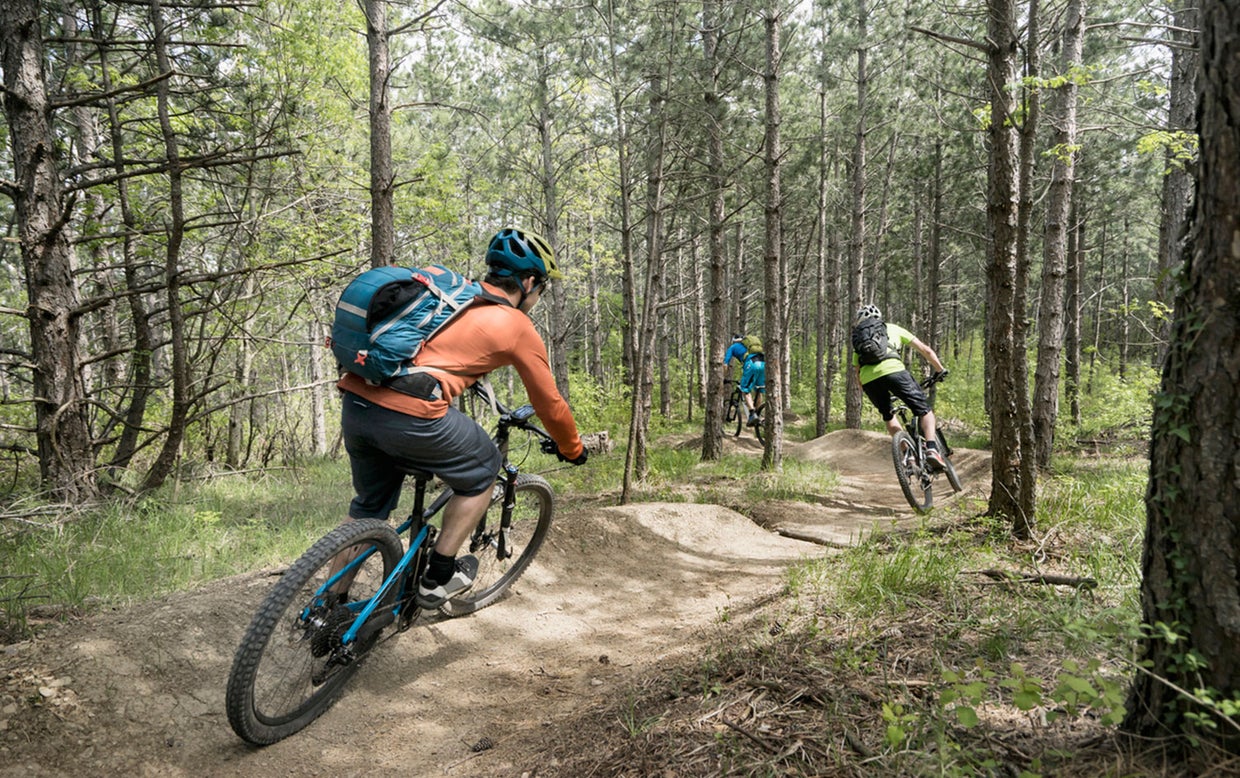 Many of Campbell
 River's trails are located in the

Snowden Demonstration Forest

, a working forest northwest of town featuring approximately 100 km of treed single-track trails ranging from green to black. This trail network is ideal for a beginner/intermediate hour-long ride or epic all-day adventure for the expert rider. Snowden also offers up spectacular scenery.  Equally enjoyable and perfect for the whole family are the

Rotary Seawalk

and

The Greenways Loop

, listed below.